Posts for: March, 2018
By Alexander Grabavoy, DDS & Associates
March 28, 2018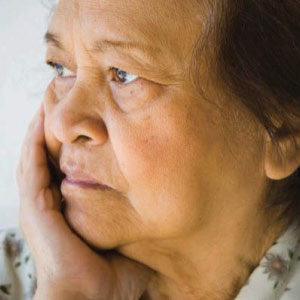 If you have periodontal (gum) disease, you've no doubt experienced red and swollen gums. If, however, you notice an especially inflamed area next to a tooth, you may have developed a gum abscess.
An abscess is a pus-filled sac that develops as a result of chronic (long-standing) gum disease, an infection caused by bacterial plaque that's built up on tooth surfaces from inadequate oral hygiene or from a foreign body (food debris) getting stuck below the gums. The abscess, which typically develops between the tooth and gums, may be accompanied by pain but not always (the affected tooth may also be tender to bite on). Abscesses may grow larger, precipitated by stress or by a general infection like a common cold, and then abate for a time.
As with other abscesses in the body, a gum abscess is treated by relieving the pressure (after numbing the area with local anesthesia) and allowing it to drain. This is often followed by cleaning any infected root surfaces of bacterial plaque and then irrigating the area with a saline and/or antibacterial solution. We may also prescribe antibiotics afterward and some form of pain control (usually a non-steroidal anti-inflammatory drug like ibuprofen) to help with discomfort.
Although the results of this procedure can be dramatic, it's just the first step in treating the overall gum disease. After a few days of healing, we continue with a complete examination and recommend further treatment, usually starting with removing bacterial plaque and calculus (hardened plaque deposits), the underlying cause for the infection and inflammation, from all tooth and gum surfaces. This may take several sessions before we begin seeing the gum tissues return to a healthier state.
The key to preventing an abscess recurrence (or any symptom of gum disease) is to remove plaque everyday through proper brushing and flossing, and visiting us twice a year (or more if you've developed chronic gum disease) for cleanings and checkups. Doing so will raise your chances of avoiding an uncomfortable and often painful gum abscess in the future.
If you would like more information on gum abscesses, please contact us or schedule an appointment for a consultation. You can also learn more about this topic by reading the Dear Doctor magazine article "Periodontal (Gum) Abscesses."
By Alexander Grabavoy, DDS & Associates
March 13, 2018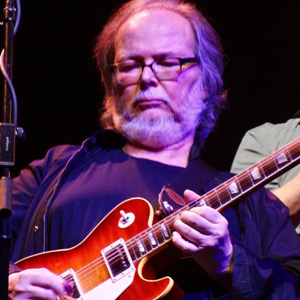 Fans of the legendary rock band Steely Dan received some sad news a few months ago: Co-founder Walter Becker died unexpectedly at the age of 67. The cause of his death was an aggressive form of esophageal cancer. This disease, which is related to oral cancer, may not get as much attention as some others. Yet Becker's name is the latest addition to the list of well-known people whose lives it has cut short—including actor Humphrey Bogart, writer Christopher Hitchens, and TV personality Richard Dawson.
As its name implies, esophageal cancer affects the esophagus: the long, hollow tube that joins the throat to the stomach. Solid and liquid foods taken into the mouth pass through this tube on their way through the digestive system. Worldwide, it is the sixth most common cause of cancer deaths.
Like oral cancer, esophageal cancer generally does not produce obvious symptoms in its early stages. As a result, by the time these diseases are discovered, both types of cancer are most often in their later stages, and often prove difficult to treat successfully. Another similarity is that dentists can play an important role in oral and esophageal cancer detection.
Many people see dentists more often than any other health care professionals—at recommended twice-yearly checkups, for example. During routine examinations, we check the mouth, tongue, neck and throat for possible signs of oral cancer. These may include lumps, swellings, discolorations, and other abnormalities—which, fortunately, are most often harmless. Other symptoms, including persistent coughing or hoarseness, difficulty swallowing, and unexplained weight loss, are common to both oral and esophageal cancer. Chest pain, worsening heartburn or indigestion and gastroesophageal reflux disease (GERD) can also alert us to the possibility of esophageal cancer.
Cancer may be a scary subject—but early detection and treatment can offer many people the best possible outcome. If you have questions about oral or esophageal cancer, call our office or schedule a consultation. You can learn more in the Dear Doctor magazine article "Oral Cancer."