Posts for: June, 2017
By Alexander Grabavoy, DDS & Associates
June 22, 2017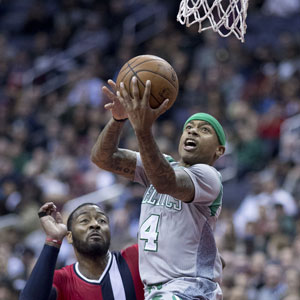 Even after losing a tooth in an on-court collision with an opposing player, Isaiah Thomas didn't slow down. The Boston Celtics point guard completed the play…and the rest of the game. Unfortunately, that wasn't the end of his dental problems — it was just the beginning.
Over the next few days, Thomas had a total of ten hours of oral surgery to treat problems with multiple teeth. He got a temporary bridge, and will receive a permanent one at a later date. He also got fitted for a custom-made mouthguard to prevent re-injury.
We're pleased to see that Thomas is getting appropriate dental treatment. But it's unfortunate that he didn't get the mouthguard sooner; this one piece of inexpensive safety gear could have saved him a lot of pain and trouble. If you think mouthguards are strictly for full-contact sports, Thomas' troubles should make you think again. In fact, according to a 2015 study in the journal Sports Health, the five sports with the highest overall risk of tooth loss are basketball, football, hockey, martial arts, and boxing. Plenty of other also involve the risk of dental injury.
The study also notes that some 5 million teeth are avulsed (knocked out) each year in the U.S. alone. Countless others are loosened, fractured or chipped. What's more, it is estimated that the lifetime cost of treating an avulsed tooth is between $5,000 and $20,000. The cost of a custom-made mouthguard is just a small fraction of that.
Where can you or your child get a custom-made mouthguard? Right here at the dental office! These high-quality items are professionally fabricated from a model of your actual teeth, so they fit much better than an off-the-shelf one ever could. They offer superior protection, durability and comfort — because, after all, no mouthguard can protect you if it's too uncomfortable to wear.
Thomas' season is now over due to a hip injury, but at least he will now have time to rest and get his dental problems taken care of. Let's hope his story will inspire more athletes — both professional and amateur — to prevent similar problems by wearing custom-made mouthguards. Whether you compete on a school team, enjoy a pick-up game after work, or play in the big leagues, a dental injury is one problem that you don't need.
If you have questions about custom-made mouthguards, please contact us or schedule an appointment for a consultation.
By Alexander Grabavoy, DDS & Associates
June 07, 2017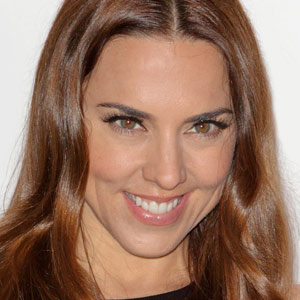 As a member of the best-selling pop group Spice Girls, Mel C (AKA Sporty Spice) enjoyed her share of musical superstardom. At the band's peak in the Nineties, the young singer's signature look featured baggy sweatpants, an assortment of tattoos, a nose stud and a gold-capped incisor, front and center in her mouth. Today, Melanie Chisholm is still singing — but now she's a mom, an amateur triathlete… and that gold tooth is just a memory. Not only that, her smile looks more evenly spaced and whiter than it did when she was referred to as the "tomboy" of the group.
What happened? In our view, it all boils down to changing tastes — plus a little bit of help from dental professionals. As the "wannabe" singer proves, there's no single standard when it comes to making your teeth look their best. Your own look is unique to you — and your smile can reflect that individuality.
For example, crowns (caps) are substantial coverings that may be placed on teeth when they are being restored. They are available in three types: gold, all-porcelain, or porcelain-fused-to-metal. The latter two are tooth-colored, while the gold is — well, shiny like gold bling. Which one is right for you? In many cases, it's your choice.
Likewise, dental veneers — wafer-thin shells that can correct cosmetic issues by covering the surface of your teeth — can be made in a variety of shades. Their hues may range from natural ivory to Hollywood white, and everything in between. What's the best color for you? Only you can say.
Some people opt for a "smile makeover" that uses small irregularities in the spacing and color of teeth to create a more "natural" look. Other folks want a perfectly even, brilliant white smile that dazzles the eye. Still others are looking to match or restore the smile they once had — perhaps even re-creating a signature gap between the teeth. As long as there are no other dental issues involved, the choice is yours.
So if you're unhappy with your smile — or if you feel it doesn't reflect the person you "wannabe" — why not talk to us about a smile makeover? Just call our office to schedule a consultation. You can learn more about this topic in the Dear Doctor magazine articles "Beautiful Smiles by Design" and "The Impact of a Smile Makeover."