Posts for: June, 2016
By Alexander Grabavoy, DDS & Associates
June 17, 2016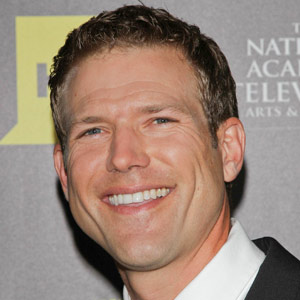 Are bleeding gums something you should be concerned about? Dear Doctor magazine recently posed that question to Dr. Travis Stork, an emergency room physician and host of the syndicated TV show The Doctors. He answered with two questions of his own: "If you started bleeding from your eyeball, would you seek medical attention?" Needless to say, most everyone would. "So," he asked, "why is it that when we bleed all the time when we floss that we think it's no big deal?" As it turns out, that's an excellent question — and one that's often misunderstood.
First of all, let's clarify what we mean by "bleeding all the time." As many as 90 percent of people occasionally experience bleeding gums when they clean their teeth — particularly if they don't do it often, or are just starting a flossing routine. But if your gums bleed regularly when you brush or floss, it almost certainly means there's a problem. Many think bleeding gums is a sign they are brushing too hard; this is possible, but unlikely. It's much more probable that irritated and bleeding gums are a sign of periodontal (gum) disease.
How common is this malady? According to the U.S. Centers for Disease Control, nearly half of all  Americans over age 30 have mild, moderate or severe gum disease — and that number increases to 70.1 percent for those over 65! Periodontal disease can occur when a bacteria-rich biofilm in the mouth (also called plaque) is allowed to build up on tooth and gum surfaces. Plaque causes the gums to become inflamed, as the immune system responds to the bacteria. Eventually, this can cause gum tissue to pull away from the teeth, forming bacteria-filled "pockets" under the gum surface. If left untreated, it can lead to more serious infection, and even tooth loss.
What should you do if your gums bleed regularly when brushing or flossing? The first step is to come in for a thorough examination. In combination with a regular oral exam (and possibly x-rays or other diagnostic tests), a simple (and painless) instrument called a periodontal probe can be used to determine how far any periodontal disease may have progressed. Armed with this information, we can determine the most effective way to fight the battle against gum disease.
Above all, don't wait too long to come in for an exam! As Dr. Stork notes, bleeding gums are "a sign that things aren't quite right." Â If you would like more information about bleeding gums, please contact us or schedule an appointment. You can read more in the Dear Doctor magazine article "Bleeding Gums." You can read the entire interview with Dr. Travis Stork in Dear Doctor magazine.
By Alexander Grabavoy, DDS & Associates
June 02, 2016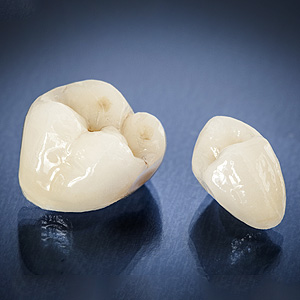 All crowns are designed to restore functionality to a damaged tooth. But crowns can differ from one another in their appearance, in the material they're made from, and how they blend with other teeth.
A crown is a metal or porcelain artifice that's bonded permanently over a decayed or damaged tooth. Every crown process begins with preparation of the tooth so the crown will fit over it. Afterward, we make an impression of the prepared tooth digitally or with an elastic material that most often is sent to a dental laboratory to create the new crown.
It's at this point where crown composition and design can diverge. Most of the first known crowns were made of metal (usually gold or silver), which is still a component in some crowns today. A few decades ago dental porcelain, a form of ceramic that could provide a tooth-like appearance, began to emerge as a crown material. The first types of porcelain could match a real tooth's color or texture, but were brittle and didn't hold up well to biting forces. Dentists developed a crown with a metal interior for strength and a fused outside layer of porcelain for appearance.
This hybrid became the crown design of choice up until the last decade. It is being overtaken, though, by all-ceramic crowns made with new forms of more durable porcelain, some strengthened with a material known as Lucite. Today, only about 40% of crowns installed annually are the metal-porcelain hybrid, while all-porcelain crowns are growing in popularity.
Of course, these newer porcelain crowns and the attention to the artistic detail they require are often more expensive than more traditional crowns. If you depend on dental insurance to help with your dental care costs, you may find your policy maximum benefit for these newer type crowns won't cover the costs.
If you want the most affordable price and are satisfied primarily with restored function, a basic crown is still a viable choice. If, however, you would like a crown that does the most for your smile, you may want to consider one with newer, stronger porcelain and made with greater artistic detail by the dental technician. In either case, the crown you receive will restore lost function and provide some degree of improvement to the appearance of a damaged tooth.
If you would like more information on porcelain crown, please contact us or schedule an appointment for a consultation.